Buying Your Lottery Ticket Online
When we first realised you could buy your lottery tickets online we were skeptical!
Who does that? Is that a thing? Will I get paid my winnings? All normal reactions to what is a reasonably new trend for playing your favourite lotto games.
Introducing TheLotter
We work with online lottery agent TheLotter to bring World lottery games to you.
Wherever you are, you can now play
EuroMillions,
Mega Millions,
SuperEnaLotto, or tons of other lottery games!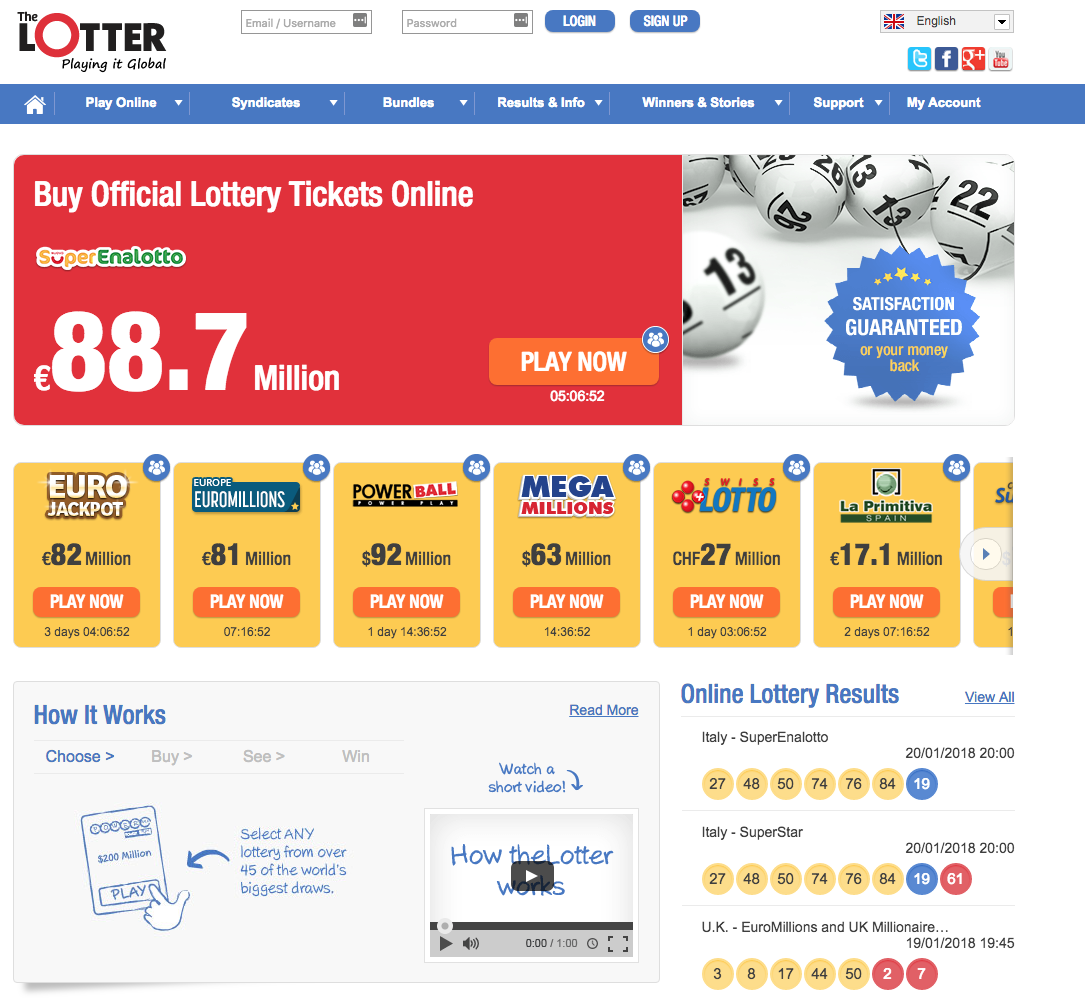 TheLotter allows you to play safely from your computer or phone, and they have been purchasing tickets on behalf of customers since way back in 2002.
How it Works
Entering lotteries online is easy. Here are the steps:
1. Choose
Select any lottery from a choice of over 45 worldwide.
You can play online from most countries in the world.
2. Buy
Pick your lucky numbers, using the online number picker.
They make it super easy to choose any number of lines.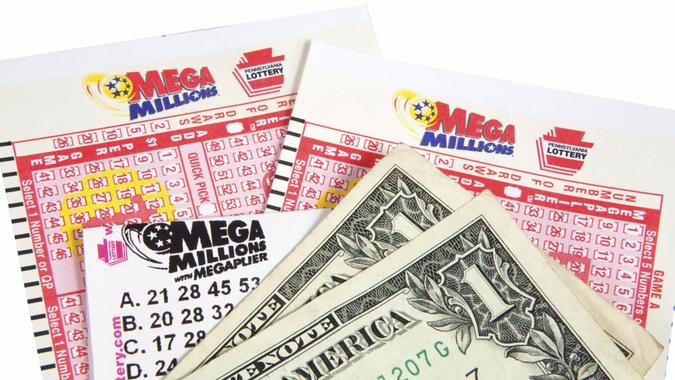 If you only play one line, great - if you play 10+ lines, it's still easy to choose your numbers and you'll even get a discount.
If you can't decide which lottery to play, take a look at the biggest jackpots available for the next draws.
3. See
One of TheLotter's local offices will buy the ticket locally on your behalf.
Your official ticket will be scanned, and you can view it through your account before the draw.
The ticket will show date and time of purchase, and even the location it was purchased. You can view this scanned lotto ticket through your account at any time.
4. Win!
Your commission-free winnings are transferred directly to your account for withdrawal.
You'll be notified by email and text message!
More about TheLotter
You might be wondering just how trustworthy this whole process is!
TheLotter has been online since 2002 and has paid out millions in prizes to its customers. It was the first website of it's kind and is going from strength to strength, giving customers around the world the chance to play any lotto they want to.
They have over 20 local offices around the World with ticket buyers going out to buy tickets on behalf of people like you.
Winnings are entirely commission-free, so you don't have to worry if you hit it big. TheLotter has had over 4 million winners play with them.
Security
TheLotter is a completely secure site, and every step of the process is safe.
Transactions are all protected by GeoTrust 128-bit SSL security layer. Each ticket is scanned by the local agent and given a serial number, along with the date, time, and place the ticket was purchased.
The official lotto can verify all of this information at any time if you wish.
Once tickets are scanned, they are placed in a secure location at the offices of TheLotter.
There is also a full customer service team on hand via online chat and phone if you have any questions or concerns!
Frequent Questions
Does theLotter take a commission on winnings?
None. TheLotter takes a small additional fee on every ticket purchased, but all prizes won are the full and official amount from the lottery.
When do lottery draws close on the site?
Typically ticket purchase on theLotter.com closes around 3 hours prior to the actual draw. This enables ticket buying agents to be sure of purchasing tickets in time.
How will I know if I've won?
You don't even need to check the lottery results. theLotter will notify you whenever you win any amount, and you can sign up for SMS alerts too!
How do I collect my prize?
If you've won a secondary (non jackpot) prize, your winnings will be transferred to your account once the official lottery has paid out. If your win was a jackpot, you may be required to collect the prize in person by the lottery operator. You would receive information about this at the time of any win.