If you're flirting with the idea of giving up on your lottery numbers, think again!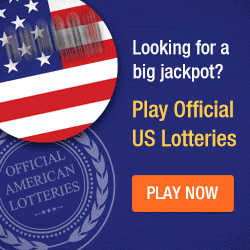 Benjamin Sinclair of Winston-Salem remained faithful to his US Powerball numbers for 5 years with no wins before a dramatic turn of events came about on October 27th.
In need of some extra cash the North Carolina man stopped at his local Convenience Store and bought a $2 US Powerball ticket entering his usual numbers 8, 12, 13, 19, and 27. He checked his ticket the next evening.
He could not believe his eyes when he saw the results. His lucky numbers perfectly matched all the famous white Powerball balls to win a cool $1 million.
After regaining his composure Benjamin said "I had to look at the numbers several times to make sure, it feels great to win. I only play when the jackpot gets above a certain amount. I knew it was a long shot, but I still used the same numbers."
Such miracles do occur! So don't forget to put your regular numbers on this weeks Powerball draw which takes place on 14th November. The jackpot stands at $107 million.
Play US Powerball online from any country on the planet at TheLotter.com. Choose from more than 50 world wide lotteries. And the best part of all...you keep 100% of your winnings!