November 11, 2018
The New York Lottery left three lucky players numb, stunned and shocked this week after handing them a total of $26.6 million in prize money at its customer service center in Manhattan.
Al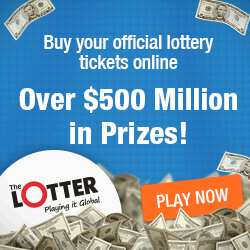 l three winners played the New York Lottery locally with the biggest winner, 42-year-old Kimberly To-Mejia of Staten Island left numb after discovering she is now richer to the tune of $11.6 million after her numbers came up on the September 22nd Lotto drawing.
Normally a regular Powerball or Mega Millions player Kimberly said it was a last minute decision to play the New York Lottery and it has paid off in a big way with the awesome jackpot prize which amounts to about $4.7 million in a one time lump sum payment after required withholdings.
There is a whole lot of things do with $4.7 million in your back hip pocket KImberly says she is going to use the money to take care of her children and take a long European vacation.
Janet Pruitt from Brooklyn was another big winner pocketing a cool $6,330,400 on a scratch off ticket. What Luck! Janet is most likely still stunned with her win but says she intends to take her family on a visit to Africa.
The Set for Life scratch-off game left 33-year-old Grigoriy Shuba from Brooklyn shell shocked with a win most of us could only dream about. He has taken the $5 million top prize and has yet to decide how to spend his fortune.
Remember you can play more than 50 world lotteries online from any country on the planet. And the best part of all...you keep 100% of your winnings!